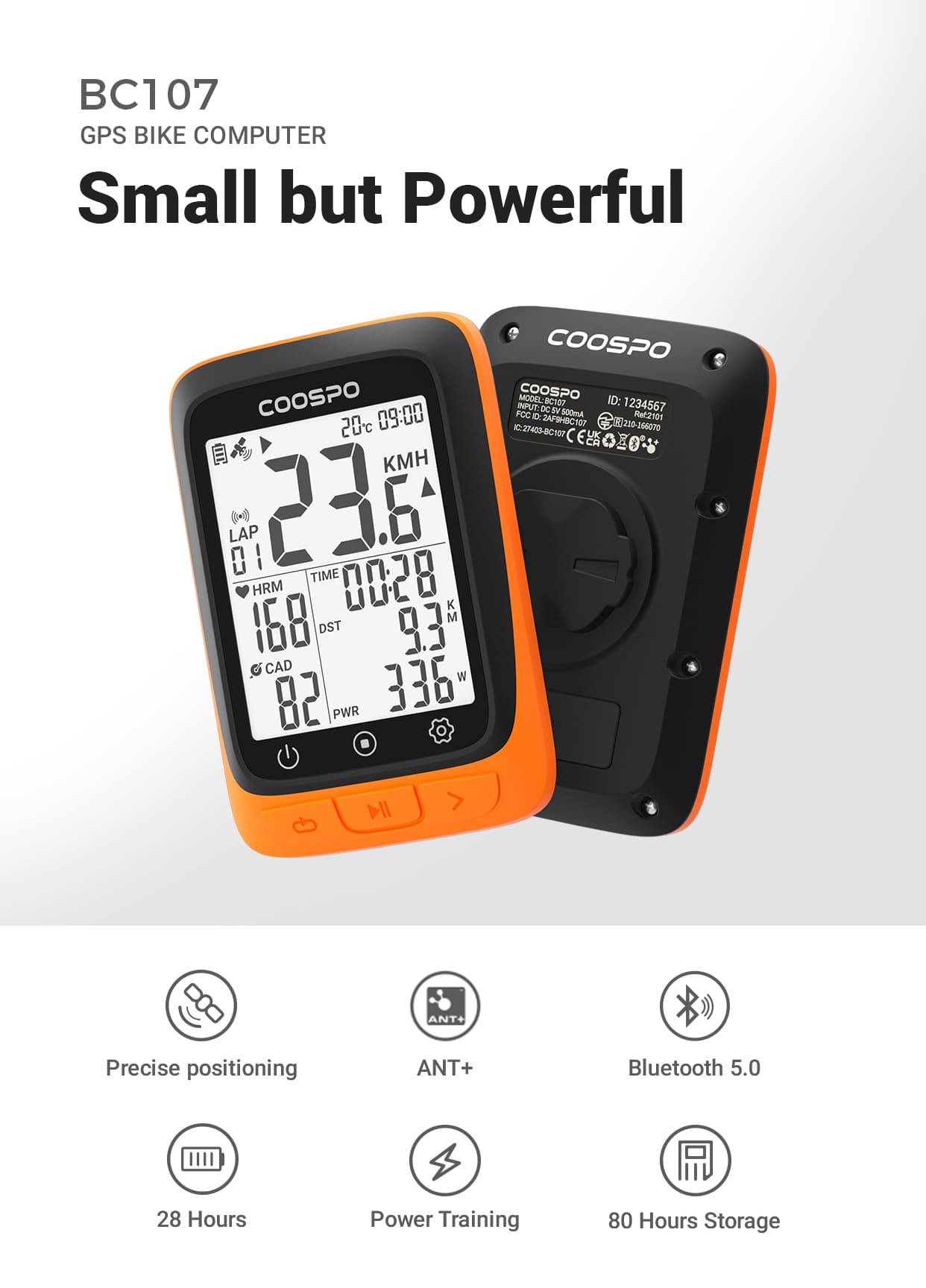 Great
This is the first GPS bike computer I have used it does more than what I need and is fantastic value compared to other makes.
Super features for the price
Overall, this computer has everything I really want: speed, altitude, slope, temperature, odometer. Since it uses GPS to determine speed, I can easily swap it between my road bike and my mountain bike without having to change wheel size settings, and without having a speed sensor mounted on *either* bike. The battery lasts quite a long time and can be recharged easily.
Positives: speed, altitude, temperature, odometer, without need for separate speed sensor or setting wheel size, rechargeable battery
Negatives: computer is somewhat large, no seconds on ride time display
Excellent
It is great. Very readable. Would buy it again.
Bc 107
Nice product, my wife loves it! All the stats she needs! Only one bad thing,the delivery time!
évaluation primaire du produit
programmation déficiente : on n'a pas prévu pouvoir remettre l'odomètre à «0» ... lack of programming : not able to reset the odometer at «0»