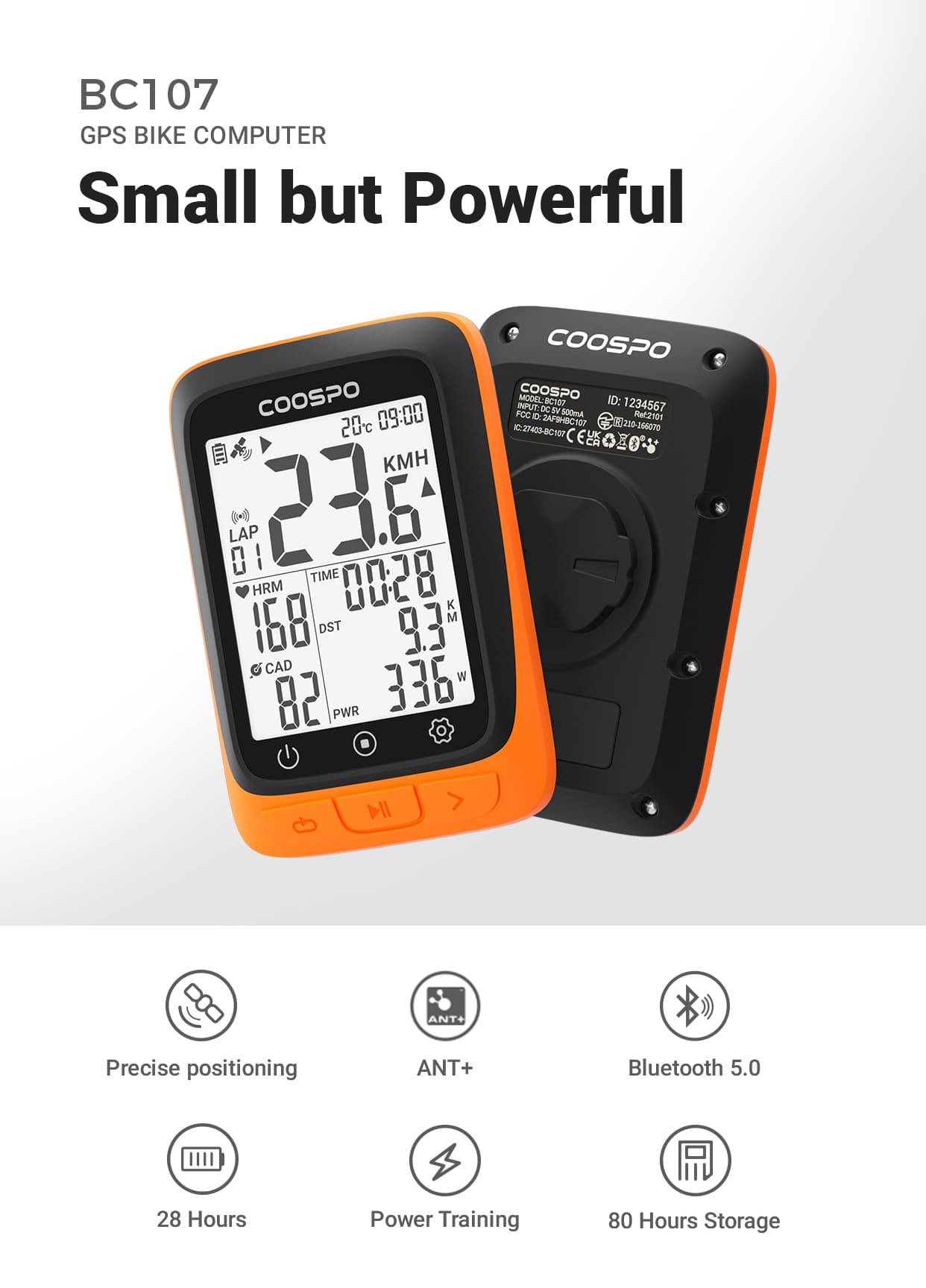 Fully met my expectations
Only had a chance to use this a couple of times to date, but it has performed perfectly, providing information on speed, gradient, distance covered. I am not into performance stats so can't comment on such - I don't own a heart rate monitor or cadence sensor.
Having installed the Coospo App it is straightforward to upload the record of the ride to see the route map, average speed, ride time, etc.
The unit looks well made and getting an 'out front' mount included means you can attach it straight away.
Very pleased with my purchase - very good value.
works with Duo-Trap S
synch took multiple tries but works perfectly with Duo-Trap S. love the large screen with rechargeable capability. for $40 and overall performance and features, this is the one to buy for ANT+ supported devices.
Bon rapport qualité prix
Facile d'utilisation, la synchronisation avec Strava est très simple. Les données relevées semblent exactes et le GPS se cale assez vite. Que demander de plus à un GPS vélo de ce prix là !
Economico e funzionale
Per il momento mi ritengo piuttosto soddisfatto anche se usando la bici nei boschi purtroppo ho notato che la velocità rilevata dal GPS risultava un po' troppo altalenante (problema non riscontrato invece in strada). Non so se valutare l'aggiunta del sensore di velocità per risolvere questo piccolo inconveniente. Per il resto funziona bene, semplice e chiaro nelle informazioni, molto carino anche da vedere e soprattutto la velocità si legge a colpo d'occhio essendo molto grande la cifra sul display per la stessa. Provato anche in abbinamento con fascia cardio e anch essa funziona con una buona frequenza di aggiornamento tra l altro. Tutto sommato per ora lo consiglierei dato il rapporto qualità/prezzo.
It was awesome until it wasn't
The Coospo BC107 Bike Computer is a fantastic value. The app and direct reporting to Strava is super cool. It's simple to use and set up and works with a host of ANT and Bluetooth sensors. Unfortunately, the power button on mine stopped functioning a month and a half after I started using it. I emailed support. No one has contacted me. So much potential, terrible follow up.